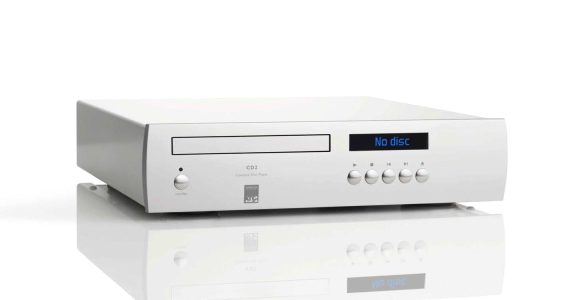 £1850
ATC SCM 11, SIA-100, CD2

The ATC Compact Audio System offers exceptionally high quality and performance.
SCM 11: Exceptional speakers hold their own against far more expensive. Kudos to the SCM11 speakers for their poise, detail, and excellent pitch definition.
SIA2-100: Integrated amp is more powerful than its 100-watt rating indicates. Exceptionally cool operation.
CD2: Very sweet and detailed sounding CD playback.
Premium construction and exceptional sound justify the system for use in smaller to moderately-large rooms or for the consumer wanting higher than average quality. This is not a typical "lifestyle" system.
The ATC Compact Audio System excelled with this music without even breaking a sweat, and at volumes significantly higher than my normal listening levels.
Surprising bass even in a larger room.
The midrange-weighted sound of acoustic guitars doesn't challenge the deep bass or high treble of a stereo the way that more complex music might, but if a system can't get the midrange right, the rest of the frequency spectrum is academic. The ATC Compact Audio System gets the midrange right!
The ATC Compact Audio System is a very high-quality system that should satisfy for decades and decades to come. You get what you're paying for with this system, and if you can afford it, I recommend the ATC Compact Audio System without reservation for small to medium-sized rooms.
ATC SIA2-100 & CD2

Both units are handsome and well made. The slight curve to the side cheeks is a rare flourish that looks elegant and the rest of the product feels extremely well assembled.
I initially focus on the SIA2-100. Connected to Bowers & Wilkins hugely revealing 805 D3 standmount from this month's Beautiful System (p88) and an SOtM sMS-200 Neo network audio player (HFC 449) running into the USB port, it impresses from the off.
ATC has never been about anything other than tonal accuracy and the new amp doesn't let the side down. Familiarity by Punch Brothers from The Phosphorescent Blues album feels utterly and unambiguously real. The pared-back instrumentation alternates with big but brief orchestral interludes that explode into life and vanish as fast as they appeared. Lead singer Chris Thile's vocals have the weight and space they need to be the soul focus of your attention.
One consistent aspect of the performance is that the SIA2-100 doesn't seek to modify the material it plays.
The assurance with which it hammers through the crescendos of the track is notable and the composure – even at anti-social levels – impresses.
The CD2 silver disc player has a genuinely lovely sound that flatters discs that need to be flattered and gives free reign to those that don't.
The forgiving element to the CD2's presentation means it will handle a collection of rough diamonds with an even handedness and consistency that rivals can lack.
As a pair, this is a fabulous combination that manages to thrill and cosset in equal measure. ATC doesn't introduce electronics very often, but these two are worth the wait and worthwhile seeking out.
ATC SIA2-100:

LIKE: Powerful, even handed sound; good spread of inputs; build
WE SAY: A capable all-round amp that offers excellent performance with a wide range of setups

ATC CD2:

LIKE: Wonderfully sweet and lively presentation; build
WE SAY: A genuinely engaging disc spinner that will get the best from any CD collection
ATC SCM 7, SIA-100 & CD2

The drivers are of ATC's own design, the 25mm soft-dome tweeter having an alloy waveguide to control dispersion and the 12.5cm mid/bass unit having an integral version of the company's famous soft mid-range dome. They may be tiny but they still weigh 7.5kg apiece.
Balance and focus are just what this system has, whether playing CDs or streaming music via a computer – or, as in this case, from the Melco N100 also reviewed this month as well as my usual Mac mini.
Even more surprising is that the SCM7 speakers, driven by the SIA2-100amplifier, deliver not just fine detail and a solid stereo image but also powerful bass way beyond what one might expect from enclosures so small. There's real texture and conviction down there, too, making orchestral double basses and the left hand of a pianist equally striking.
Above all, it's the integration of this set-up that's its most appealing aspect. The drivers in the SCM7 work together seamlessly, the amplifier has more than enough power, control and definition to ensure they behave themselves without holding back on musical flow and even the CD player makes a very strong case for the continued existence of the silver disc.
Buy it for its solidity, its style or even the 'all made in Britain' thing: however you look at this ATC system, it's remarkable value for money.
ATC CD2: compact high-performance CD digital audio source, hand built in the UK
This compact high-performance CD digital audio source has been designed to offer exceptional performance and compatibility with a very wide range of partnering electronics both from ATC and other high-quality manufactures. Styling compliments ATC's full range of audio electronics, but its small form factor (2/3 width) makes it the perfect partner to the equally compact SIA2-100 integrated amplifier whilst occupying very little space in the home.
Whilst designed from the outset to be partnered together, both the CD2 and SIA2-100 may also be purchased individually to suit customers' specific system requirements. Either way, these outstanding components offer music lovers an exceptional combination of performance and functionality.
ATC has grown to become one of the very few manufacturers successful across both domestic and professional audio. By selecting ATC you join a group of music lovers, professional audio engineers, educators, studios and musicians across the world that understand the value of the engineering that goes into every ATC product.
ATC CD2 Features:
High performance TEAC CD Transport
Premium AKM 32-bit DAC
ATC Discrete class-A output buffers
Balanced XLR and Un-balanced RCA outputs
Coaxial & TOSLINK Digital Outputs
6 year warranty (TWO years on CD mechanism)
Hand built in the UK
Specifications
Maximum Output Level: Phono 9.2V r.m.s, XLR 18.4V r.m.s.
Output Impedance: 10 Ohms
S+N/N Ratio: IEC"A" >112dB, DIN <108dB
Output XLR CMRR (100Hz – 10kHz): <60dB
Distortion: 1kHz < 0.0015% (-96dB) 10kHz < 0.003% (-90dB)
Frequency Response (20Hz–20kHz): +/- 0.2dB
S/PDIF Outputs: Toslink, Coaxial 2V pk-pk, source impedance 75Ohm
Dimensions (HxWxD): 77 x 315 x 315mm (dimensions exclude rear panel connectors)
Weight: 4.2kg