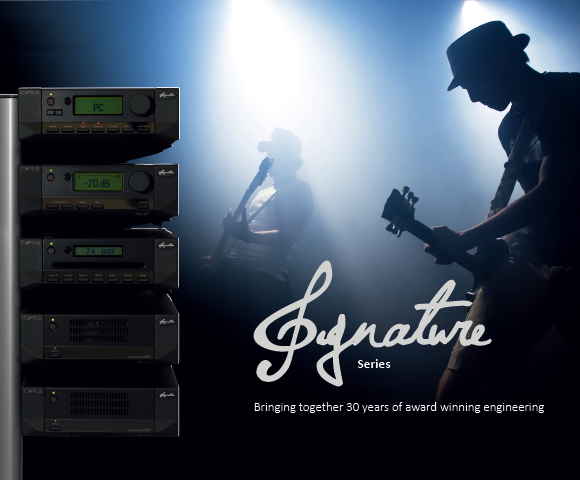 To celebrate our 30th anniversary, our engineers took everything they knew about audio, and applied it to a no expense spared incarnation of our top of the range X series products. The results now make up our Signature Series, for the ultimate in high performance audio products.
At Cyrus we strive to intensify the deep emotional experience that music can deliver through accurate reproduction of the sound, nuances and energy put into the recording by the artist. We often use live music recordings to test and tune the products, as live music is rich in emotional content. Whether it's the thrill of anticipation as the opening chords of your favourite song explode into life, or the lump in your throat at the poignant climax of a moving symphony, that is music at its emotional best.
The Signature series is the top range in the Cyrus catalogue, bringing together 30 years of award winning engineering and audio passion to deliver the most thrilling and engaging musical experience you can have in your own home:
CD Xt Signature
An audiophile CD player (transport) using advanced disc reading technology. The best we've ever made. Based on improvements made to our
Anniversary System
CD player, the
CD Xt Signature
is a dedicated CD transport which produces audiophile sound quality. It is manufactured with a range of performance enhancing techniques and components, including an evolved version of our
Servo Evolution
technology. Two separate power supplies provide huge reserves of power, which eliminates the need for a PSX-R.
Stream X Signature
Stream X Signature is our highest performance streamer source component; it uses Cyrus' state-of-the-art streaming engine and has been developed to provide the best sound resolution possible from a network audio library. It will fully exploit the highest quality 24-bit/192 kHz files. Our flagship music streamer allows you to browse and select from your entire music collection using our Cadence app for iOS and Android. With simple set up, seamless navigation and sensational sound quality, listening to music just got a whole lot more enjoyable!
DAC XP Signature
Audiophile DAC with our best preamp technology, providing a full and clear sound. The upsampling DAC at the heart of the DAC XP Signature transforms any music into the highest possible 32-bit resolution. The fullness, depth and quality of the sound this produces is really impressive. The amplification process of the DAC XP Signature has also been painstakingly tuned to produce the trademark Cyrus sound: quality and purity guaranteed. Our engineers have created our most stable circuit yet, making sure that there's no jitter and your music is perfectly timed throughout.
Mono X 300 Signature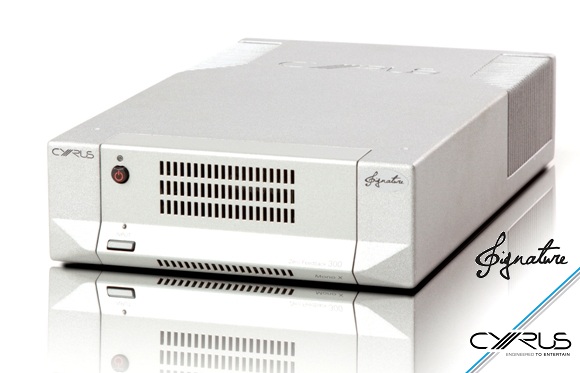 \
Our best mono power amplifier, with huge power and capacity. The Mono X 300 Signature incorporates a huge amount of power to provide great amplification, with our Zero Feedback technology. This means that the sound coming out of the amp is exactly the same as the one going in – just bigger! Inside, the amplification processes have been expertly engineered to produce zero feedback, with complex circuitry making sure that the output is powerful and precise.

CD Xt - DAC XP - Mono X 300 Signature