Miracord 60 – MRC-601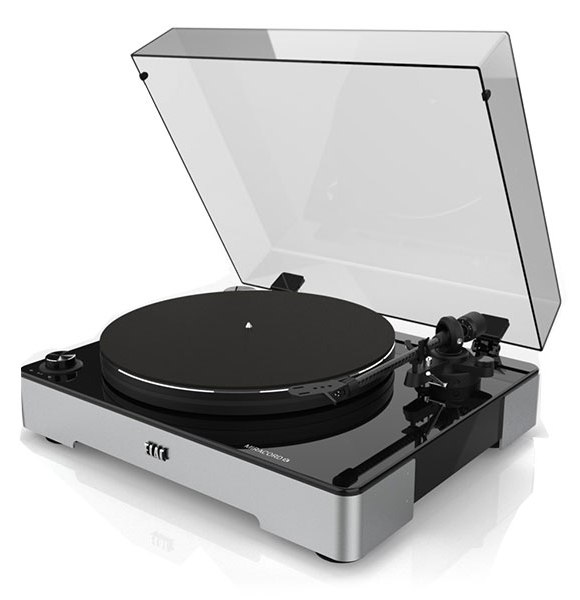 €949
Tonearm: Carbon Fibre Tone Arm: A light-weight carbon fi bre tone arm with gimbal bearing and a removable headshell offers fl exibility in the choice of cartridge
Platter: The Miracord 60 is equipped with a massive diamond chamfered piece of engineering art made of 22 mm die-cast aluminium
Servo controlled DC motor: A built-in optical sensor, that sends its signal to a PID algorithm in the microcontroller which will then tune the speed of the DC motor
In 2016 the name Miracord was re-established in the high-end audio community.
3 years and 3 product launches later, the Miracord 60 is ready to continue the unique ELAC Audiophile Turntable Saga.
The Miracord 60 was designed to bring the world-renowned and eye-catching design of the successful Miracord 90 to a new class of ELAC turntables. The result is a turntable that does not deny its lineage while emphasizing its individuality. The new Miracord 60 embodies the meaning of smooth vinyl precision to perfection and timeless, elegant design.
Specifications

Belt-drive turntable

Crosstalk damping

> 25 dB


Gold plated RCA jacks, ground terminal


Speed

33.3 and 45 rpm


Platter

22 mm die-cast aluminum


Drive

optically controlled platter rotation speed, PID-controlled DC motor, belt drive


Power consumption

1.5 W (less than 0.5 W in standby)

12 V / 0.5 A using supplied DC-adaptor or 18 V / 0.5 A via Lumberg connector
| | |
| --- | --- |
| silver chassis and gloss-black plinth | |
Miracord 60 – MRC-601 Features:
Carbon Fibre Tone Arm

A light-weight carbon fi bre tone arm with gimbal bearing and a removable headshell offers fl exibility in the choice of cartridge.
Aluminium Platter

The Miracord 60 is equipped with a massive diamond chamfered piece of engineering art made of 22 mm die-cast aluminium.
Servo controlled DC motor

A built-in optical sensor, that sends its signal to a PID algorithm in the microcontroller which will then tune the speed of the DC motor.