05 / 2009 - Author: Malte Ruhnke and Stefan Schickedanz
Maximalism
"Also often use hi-old hare nor the name "Bookshelf loudspeaker " - but the precious bookshelves stoday fit phonetically mostly not between the books, but with free installation and a sturdy stand for the best sounds. The days of mini-monitors Quiet listener and only Bassverächter satisfied are long gone from the Minis-ELAC enter and grow dynamically. "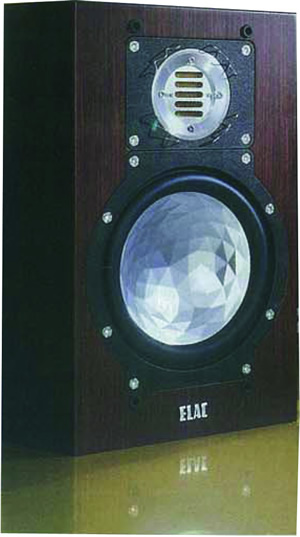 Foto: AUDIO
... " the BS 244 have stunned in terms of resolution and sound fidelity. Their sound palette shone so brightly and gave a joy and a sense of tonal size, as it is not so compact in the Box Audio listening room had made. Moreover showed Kielerin a perfect timing and degree of immediacy that it was a true joy. So much fun from such a small box like these ELAC's is rare. "
Conclusion:
The ELAC combines traditional strengths, such as compact homogeneity and neutrality with enthusiasm and momentum, as they tend to stand boxes would suspect. The ELAC convinced with a direct and vigorous nature, and if I am also the perfect piano and real wood veneers look fine, I fall very few arguments for stand boxing.